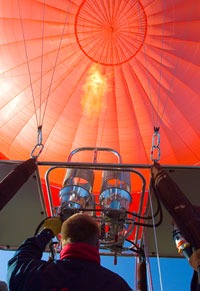 Champagne Balloons Cairns employs Pilots under the very strict guidelines and supervision of the 
Civil Aviation and Safety Authority of Australia.
In order to fly the larger size balloons that we operate in Cairns, our Pilots have many hours of experience and are some of the most qualified pilots flying anywhere in the World.
You can have complete confidence in their skills and approach to your safety.
Champagne Balloons Chief Pilot,  is also a CASA qualified Instructor and Champagne Balloons is a member of the Professional Ballooning Association of Australia.
All of our pilots are personal members of the Australian Ballooning Federation.