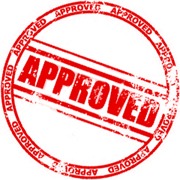 Safety is the highest priority at Champagne Balloons. All aircraft, equipment and vehicles associated with airside activity comply with the requirements of CASA (Civil Aviation Safety Authority), Australia's regulatory body whose primary function is to conduct the safety regulation of civil air operations in Australia.
Commercial activities conducted on behalf of Champagne Balloons are operated under authority of an Air Operator's Certificate (AOC) granted by CASA under the section 27 of the Civil Aviation Act as prescribed by regulation 206 of the Civil Aviation Regulations 1988 (CAR).
Specific information regarding the safety and regulatory environment of civil aviation in Australia can be found at the CASA website.
Champagne Balloons employs pilots, ground crew,  and tour bus drivers that have been specifically trained in hot air balloon operations to meet CASA's airside activities safety requirements.  Out pilots are extremely familiar with the region in which we operate, the weather conditions, and geography.
All vehicles and hot air balloons are equipped with several types of communication equipment and GPS tracking devices. Live-time flight-path information is available to pilots.
Under CASA regulations, all aircraft undergo mandatory regular safety audits. All maintenance is carried out by personal holding a Certified Maintenance Authority.
Hot air ballooning in Australia is world-class, and CASA requires extremely high levels of safety and maintenance. Champagne Balloons is proud to operate within and above the standards that CASA sets, and contribute to raising the bar for commercial hot air ballooning.